PROPERTY
Property forms the cornerstone of the House of Louis® enterprises which owns and manages an extensive retail, office, industrial and residential property portfolio in four countries.
OPTIMUS PROPERTY SOLUTIONS
Optimus Property Solutions has its roots in a family of entrepreneurs who over three generations have practiced the art of maximising return on investment for themselves and their clients.
Optimus Property Solutions seeks to maximise returns for all stakeholders through effective real estate management in three primary areas:
Property Management
We offer a property management service that consistently delivers the highest standard of work relating to the day-to-day operational aspects of any property, including aspects such as maintenance, repairs & renovations, rent collection and payment of expenses.
Property Asset Management
We work to maximise value over the property's life cycle through careful planning, active management and ensuring that capital expenditure results in income-enhancing opportunities for each property.
Property Portfolio Management
We identify the objectives for a property portfolio over a two to five year period, based on significant analysis and an interpretation of objectives set by the portfolio manager in keeping with the mandate from shareholders and investors.
Property Broking
When considering acquiring a property, priority should be placed on ensuring that it enjoys a good location and on securing strong tenants to guarantee a consistent income stream. The Property Broking teams leverage the market knowledge and negotiating power that come from our experience in this field. Highly experienced and professional brokers provide traditional broking services, including sales, leasing, management and project marketing for property developers.
PROPERTY DEVELOPMENT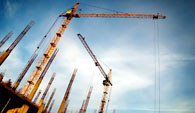 We offer clients co-investment opportunities through strategic partnerships in the development of commercial and residential properties. Our philosophy is to seek like-minded partners and then to allocate capital and human resources to the project. We oversee the demographic, environmental impact, structural and economic research undertaken prior to a property development. Once a project is initiated, however, our primary focus is the provision and oversight of financial engineering, which is our area of expertise. This approach empowers partners in the development project to exercise their specific strengths and to collectively bring the project to a successful completion.